Reimagine processes to accelerate transformation
ENABLING HIGH VELOCITY GROWTH
Make processes future ready by blending human ingenuity with predictability of automation
dotSolved brings process-based and domain-based expertise to Robotic Process Automation (RPA) — we map and strategize processes that can be automated, and then select the appropriate automation platform to drive outcomes.

We will help you in identifying automation possibilities, choosing the right tools and technologies, creating the automation architecture, designing the automation model, developing, integrating, and testing bots, and providing ongoing support after deployment.
Why dotSolved
Accelerate your automation journey with our RPA team
Partner with our team to change the way you work by connecting your people, processes, and IT systems

SPEAK WITH AN EXPERT
select the best candidates
Employ the right criteria and select the right processes that consistently outperform current processes on speed and reliability.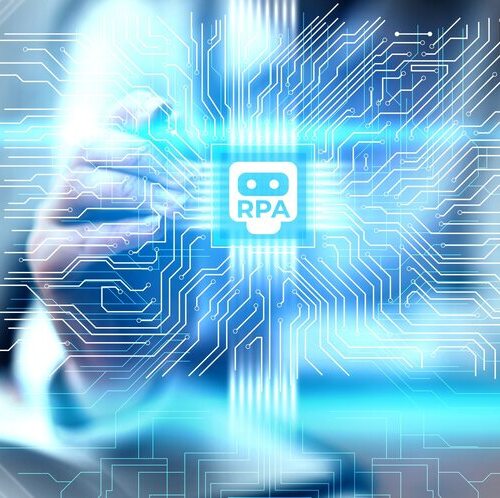 Repeatable
The process needs to be mature and predictable so that it is consistently repeatable. Mature, stable, and repeatable processes are easier for bots to take care of and they also lead to predictable RoI.
High Volume
It takes time to accurately automate a process. Therefore, standardized processes that tend to occur with higher frequency are likely to offer higher ROI when compared to those that occur more infrequently.
Transactional
Processes that tend to be straightforward with constant start and end triggers are easier to apply an RPA framework to. Manual, frequent processes with high transaction volumes are preferred.
Rules Based
Processes that primarily rely on a clear set of business rules and logic rather than "experience" or "intuition" to make decisions are favored. Rules-based, template-driven processes are the best candidates.
Structured Data
Processes that primarily use structured data (i.e., databases, CSV files, form entries) can be processed with a higher degree of reliability when compared to those using unstructured data (i.e., PDFs or comment boxes).
RPA CONSULTING METHODOLOGY
From possibilities to deployment, we've got you covered
OUR TRACK RECORD INCLUDES
A wide range of RPA engagements and processes
Use cases that extend across multiple industries
From payroll processing to HR onboarding to financial processes, we ensure maximum value from process automation by leveraging rich industry experience, deep process expertise, and a full suite of RPA competencies.

Here are a few of the many examples where we have delivered success through automation:
Data transfers
Payroll processing
Onboarding
System setup
Call center operations
Website scraping
Order processing on eCommerce sites
Customer complaints
dotSolved offers a full, end-to-end rpa solution
With competencies across platforms like UiPath, Power Automate, Blue Prism, and Automation Anywhere, we boost scalability and unlock business potential
SPEAK WITH AN EXPERT
Unattended Bots – Process Automation
Attended Bots – Desktop Automation
Document Automation / OCR
Process Discovery – Process Mining, Process/Task Mining
Intelligent Automation – AI & RPA
AI Builder, GPT, UI Flows, Dataverse
Object Studio, Process Studio, Control Room, Release Manager, System Manager, Work Queue
AA Bot Creator, Bot Runner, Control Room, Bot Farm, Bot Store, Bot Insights, Process Insights
Automation Hub