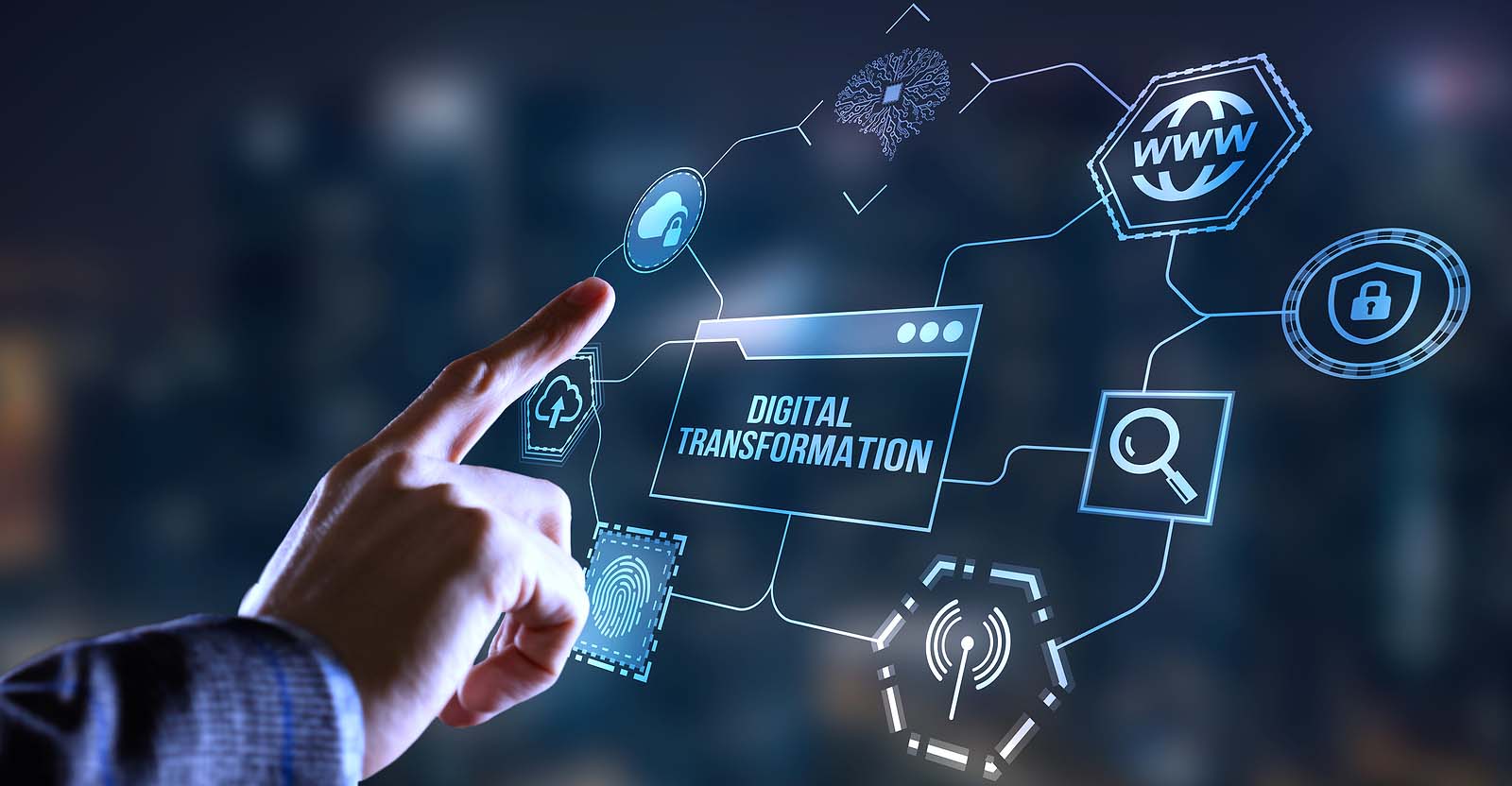 Digital Transformation: How To Start, Where To Start?
As the world became increasingly digital, it was no longer a case of 'if', but 'when?' So, today's organizations risk making a major oversight by doing nothing. They must adopt digital technologies and evolve, or else be disrupted.
Thus, it is only apt to ask: how and where to start in your digital transformation journey?
The Road to Digital Transformation
Although the COVID-19 pandemic may have reduced most organizations' budgets and resources, it did not hamper transformation programs from gaining momentum. For those organizations that are still planning their transformation map, you should consider these steps in your digital transformation journey:
1. Establish your objective
At the start of your digital transformation journey, you should be able to define the reason why you need it and the goal you wish to achieve.
2. Assess your current capabilities
When devising your digital strategy, you should start by taking stock of your current digital capabilities: your tech stack, technologies, and employees. This is critical to prevent over or under transforming.
3. Evaluate the right solutions
Assess your current applications if they are meeting business needs or causing any issues, and then go from there. Choosing the right solutions should improve your current applications and must bring value to your business and customers.
4. Obtain executive buy-in
This is crucial to keep your digital transformation project off the ground. According to the 2023 State of Digital transformation report, top-performing companies were more likely to have their digital transformation led by the CEO, and the top priorities were upgrading technology (50%), achieving operational efficiency (34%) and getting more value from data (32%).
5. Create your digital roadmap
Build implementation roadmaps that you can follow for your digital transformation journey.
6. Ensure you have the necessary skills in place.
It is important to know if your organization possesses the expertise and skills necessary for the digital transformation journey. You should weigh if you need to hire new people or collaborate with third-party experts.
7. Begin your digital transformation
Start on your journey by communicating your plan and vision to your organization. As much as executive buy-ins are critical in your digital journey, conveying the value of your digital transformation strategy to the employees is equally important.
Transform Key Business Areas
Embarking on a technology transformation can be a daunting task. Research says that even digitally savvy industries like high tech, media, and telecom are grappling with a success rate not exceeding 26 percent. And since every business has different requirements, clients, and customers, they have different key business areas that need to be digitally transformed.
Let us take as an example these industries from a recent report. The following industries have been driving end-to-end digital transformation, among others:
Healthcare: Healthcare providers are improving communication and collaboration between care providers, automating tasks like appointment scheduling and medical records management, and providing patients with better access to health information with secure and convenient patient portals.
Manufacturing: Manufacturers are focused on developing a digital thread that ties together the manufacturing process through integrating data from supply chain to design, engineering, production, and customer service. Thus, they are reducing costs from errors and rework, speeding up product development timelines, and creating a better experience for customers
Energy and Utilities: Utilities are leveraging data analytics to improve efficiency of power plants and transmission networks. Oil and gas companies are using sensors and data analytics to improve accuracy of drilling operations and monitor pipelines for leaks. Through digital transformation, energy companies and facilities can also reduce their environmental impact.
Banking: Banks are focused on improving customer experience with solutions like digital wallets, peer-to-peer payments, and automated fraud detection. They are also looking to adopt advanced technologies such as artificial intelligence, big data, and the cloud.
Retail: Retailers are creating a seamless omnichannel experience for consumers and adding in data and analytics to streamline inventory management, track customer behavior, and personalize shopping experience. Through the IoT, retailers are better managing store operations, connecting with customers, and using AR/VR to create interactive shopping experiences.
Insurance: Insurers are on the path to customer-centric digital transformation for delivering personalized products and services. Using data analytics, they are learning about customer needs and preferences and leveraging digital channels like social media and mobile apps to engage with customers. Additionally, Insurtech startups have come out with digital tools to help insurance carriers and agencies in areas like customer acquisition, risk management, and claims processing.
Government: The goal is to solve citizens' challenges via better service delivery and reduced administrative costs. Government agencies are moving away from legacy-based systems to cloud-based solutions thereby stepping up collaboration, boosting flexibility, and lowering costs. Data analytics is enabling better decisions in policy and projects.
Digital transformation differs for every organization as there are so many technological advancements available today. For instance, industry clouds include some of the latest technologies such as Artificial Intelligence (AI), machine learning models, blockchain, the Internet of Things, augmented and virtual reality, among others. Leveraging industry cloud solutions can help accelerate your digital transformation and even let you modernize one business use case at a time.
Deploy Applications and Manage Complex Environments at Scale
dotSolved can help your organization meet complex missions using a highly available, integrated cloud-native environment. Utilizing Oracle Cloud Infrastructure, you can facilitate the transition to the cloud, build next-generation cloud applications, and run all your IT workloads with ease.
Let dotSolved's expertise with cloud infrastructure services provide your organization with streamlined integrations, significant cost savings, seamless transitions from pilot to production deployments, network savings, and high performance and stability.
To learn more about how dotSolved can help drive your digital transformation initiatives, contact us today!